WESENBERG GROUP - EXCLUSIVE LIVING IN IBIZA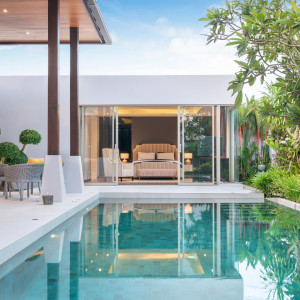 Ibiza is more than just a Mediterranean island. Ibiza is a way of life and offers everything your heart desires: unique beaches, dreamy villages and a nightlife that is second to none. The real estate market also benefits from the beauty and diversity of the island and offers exciting houses, fincas and apartments. If you are looking for an experienced and competent real estate agent in Ibiza, you have found the right partner in the Wesenberg Group. We do everything we can to ensure that owners and prospective buyers are happy.
Anyone who decides to buy a property on our island is investing in the future. Ibiza offers the most beautiful beaches of the Mediterranean and convinces with a large and varied range of leisure activities. The possibilities range from holidays for the
whole family to hiking trips in the interior and a rich variety of events in the most exclusive clubs. Ibiza is where the whole world comes together - and maybe soon you too will be part of this vibrant island.
This is us
The Wesenberg Group consists of the real estate agents Dennis Wesenberg and Mikel Wesenberg. We used to work for one of the largest real estate companies on the Balearic Islands and are now pursuing our own philosophy with our own company. We want every customer to feel comfortable with us - and we give everything to achieve this. We are very well connected on the island and have many valuable contacts. This saves you the effort of working with several agencies at the same time, because thanks to our network we can present you a multi-faceted portfolio. The first to hear about attractive properties is us - even before they are publicly marketed.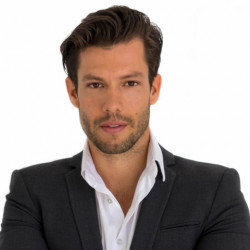 SALES ADVISOR Dennis Wesenberg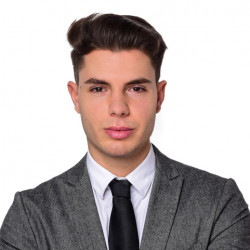 SALES ADVISOR Mikel Wesenberg
Our working method
We distinguish ourselves through our honest, personal and open way of working. Every step we take on your behalf is transparent and professional. With our all-round service, we look after you from the first contact to the hand-over of keys and far beyond. We are available for you 24 hours a day and are happy to answer all your real estate questions. Your privacy is our top priority.
Our services for you
With us you can expect a complete all-round service that leaves nothing to be desired. No matter whether you want to sell or are still looking for a finca, a villa or a condo, we will support you in this project. Besides classic residential properties, we also broker investment properties, commercial properties and special properties such as hotels, restaurants or beach clubs.
You can look forward to these services:
Professional valuation
Target group-oriented exposé creation with high-quality photos and aerial photos
Arrangement of home staging for higher sales proceeds
Mediation of construction companies, architects, engineers (energy certificate) and lawyers
Large database with tested customers, whom we know personally
Personal contact beyond mass processing
Come and visit us
You would like to sell your property in Ibiza? Or are you still looking for your dream property? Then you are welcome to contact us or visit us in our office in the port of Ibiza-City. We look forward to your message and your visit.