SERIOUS VALUATION OF YOUR PROPERTY IN IBIZA
To know the value of your property in detail has several advantages. On the first hand, the valuation provides you with an important point of orientation that determines what your property may lack in order to be successfully sold or rent out. On the other hand, the amount determined can have a great influence on the determination of the final sale or rental price. In relation to the location and the current real estate market in Ibiza, a realistic value can be calculated with which you can sell or rent out your villa, finca or penthouse at fair conditions and without losses.
Property valuation also for interested buyers
As a potential future owner or tenant, you also benefit from a professional valuation by our experts. The amount determined by our expert team can be compared with the price offer you have received. Last but not least, it proves to be a good basis for a successful renegotiation.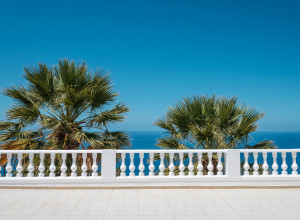 Our team offers you an uncomplicated and accurate valuation of your property in Ibiza. We value for owners as well as for interested parties:
houses, fincas, villas, exclusive estates, holiday homes
Apartments
Commercial real estate, hotels, restaurants
Land (developed and undeveloped)
It does not matter whether the property is located in Sant José, Santa Eulalia or Ibiza City - we evaluate properties all over Ibiza.
Start valuation online
With us you can order the valuation of your property easily and quickly online using our valuation form. Here you specify in advance what type of property is involved. In addition, we ask for the data according to the year of construction as well as the living space or the year of construction and the usable space or the plot area. You can then enter the address of the property. Finally, we ask you to leave your price expectations and contact details. After you have submitted the data, our team will use the preliminary information to get a first impression of your property. We will then contact you and discuss the further procedure.
By the way: We attach great importance to security. Your data will be treated confidentially and well protected by us.
Making good use of the evaluation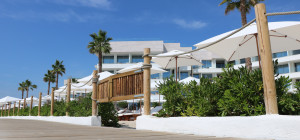 On the basis of a detailed valuation, you can determine which defects and/or potentials your property has. This is just as important information for owners as it is for interested parties. As an owner, you can eliminate any defects before the sale or rental and convert or modernize your property.
If required, we can put you in touch with the appropriate crahsmen. If necessary, the renovation work is a decisive factor in increasing the value of your property in Ibiza.
Get in contact
The valuation is one of the first steps on the way to a successful sale and rental of your property in Ibiza. Do you have any questions or would you like to commission a valuation of your apartment or property? Then do not hesitate to contact us via the contact form on our homepage.