RENT A PROPERTY IN IBIZA - UNCOMPLICATED AND PROFESSIONAL
You own a house, an apartment or a finca in Ibiza that you would like to rent out? We at the Wesenberg Group will help you to quickly find a suitable tenant for your property. We look after you from the initial consultation to the conclusion of the rental contract and beyond - competently and with confidence.
That's why it's worth renting through an estate agent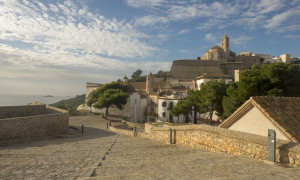 For a city apartment in a popular location or a modern equipped house on the edge of Ibiza town, it is not very dfficult to find interested clients. But how do you choose the right tenant from these? And how do you find potential tenants if the property is located outside the popular Ibizan hotspots?
The search for a suitable tenant is ohen time-consuming and can cost not only time but also a lot of nerves. Our expert estate agents will actively support you on the way to renting out your property. Expertise and professional strategies ensure that you will find a tenant that meets your requirements in a short time.
Our services for owners in detail
We offer a wide range of services to help you successfully rent out your property in Ibiza. You can choose which services you require according to your needs.
Our marketing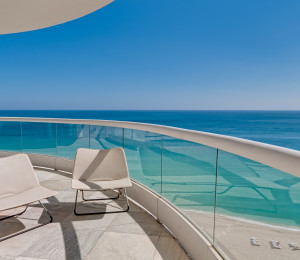 The right advertising is the most important factor for renting a property in Ibiza. We will prepare a comprehensive exposé for you - including an informative data sheet and an attractive property description, which will give interested parties an impression of the location and character of your property.
An important part of our marketing are authentic pictures that show your property from all angles. With high-quality home staging and professional aerial shots, you can showcase your property in a particularly attractive way.
Extensive and informative marketing is important for the pre-selection of your potential tenants. With extensive and clear preliminary data you avoid potential tenants dropping out after the first viewing. This saves you time and effort.
The valuation
If your rent is set too high, you will have a hard time finding a tenant quickly. If, on the other hand, your rent is set too low, you will make unnecessary financial losses. This is where we at the Wesenberg Group come in. If you wish, we can determine the value of your property in Ibiza and help you calculate a realistic rent for your property.
The interested party test
A fundamental task for us is to find a reliable tenant for your property. To do this, we check the people who have expressed an interest in your property. At the same time, we contact clients in our well-maintained database who might be very interested in your offer. The final selection of your tenant is of course, made by you alone.
Would you like us as your partner for the rental of your property? Then contact us today without obligation online or by phone.